Glenwood
A traditional table with modern sensibilities, the Glenwood is a graceful addition to any home. Plus, have it your own way with Brunswick's most versatile model. This fully customizable table offers a wide variety of table finishes, leg styles, cloth and pocket styles. Design the perfect solid wood table for your home at an affordable price. The Glenwood has is all.
Features and Specs
BASE FRAME CONSTRUCTION
Exterior Style
Made from the finest selected solid hardwoods
Assembled using high-torque bolted construction, and state-of-the-art heavy gauge steel fastening systems for rock solid performance
Utilizes superior dovetailed cross-supports
MATCHING CUE RACKS:
Centennial® Floor Rack
Traditional Wall Rack
Centennial® Wall Rack

Specs
TABLE SIZES
7 ft and 8 ft.
FINISHES AVAILABLE
Chestnut, Espresso, Matte Black/Chestnut and Tuscana
POCKETS
Fringe and Shield
LEG OPTIONS
Ball & Claw, Queen Anne, Ram's Head, Round, Tapered and Talon
NOTE: The Two Toned Glenwood is only available in 8' with Talon or Tapered legs.
The Tuscana finish is only available in 8′ with Ball & Claw and Tapered legs.
RAIL SIGHTS
Pearlized
SLATE
1″
CLOTH TYPE
Brunswick Woolen Cloth
BRUNSWICK STANDARD FEATURES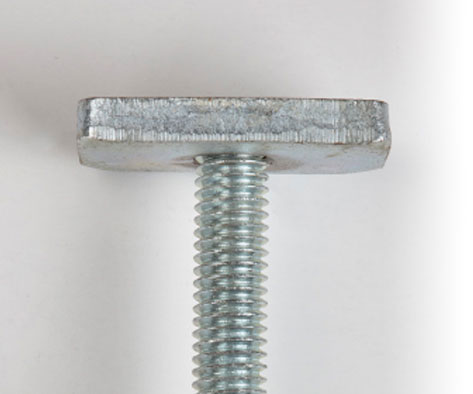 HIGH PERFORMANCE™  NUT PLATES
Our exclusive nut plates allow for the application of 70% more torque to each connection, ensuring a solid, seamless transition between rail and slate that enhances performance and playability.
---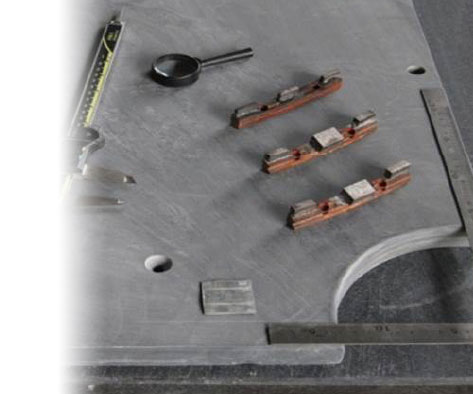 BRUNSWICK CERTIFIED SLATE
Our slate is measured to a rigorous standard twice exceeding BCA specification. The slate is precision-machined and leveled to within ten thousandths of an inch, then checked for flatness on each side four times throughout the machining and curing process. Finally, each set is quality inspected and certified for playability.
---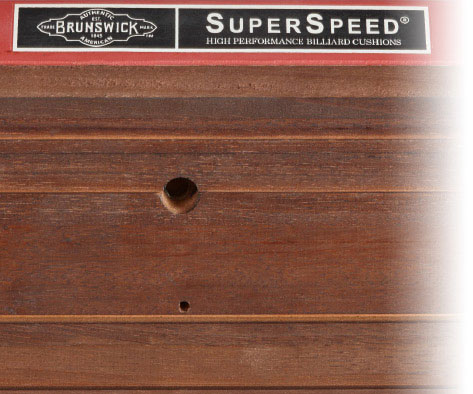 SUPERSPEED® CUSHION RUBBER
Brunswick SuperSpeed cushions have set the standard for over 70 years. The proprietary rubber formulation provides greater accuracy, control and rail consistency.
---
Cloth Colors

Brunswick Green

Cardinal Red

Charcoal Grey

Chocolate Brown

Ebony

Gun Metal Grey

Mcintosh

Merlot
Midnight Blue

Oceanside
Olive

Regatta Blue

Sahara

Timberline