Why should you buy a SmarTop hot tub cover?
Why should you buy a SmarTop hot tub cover?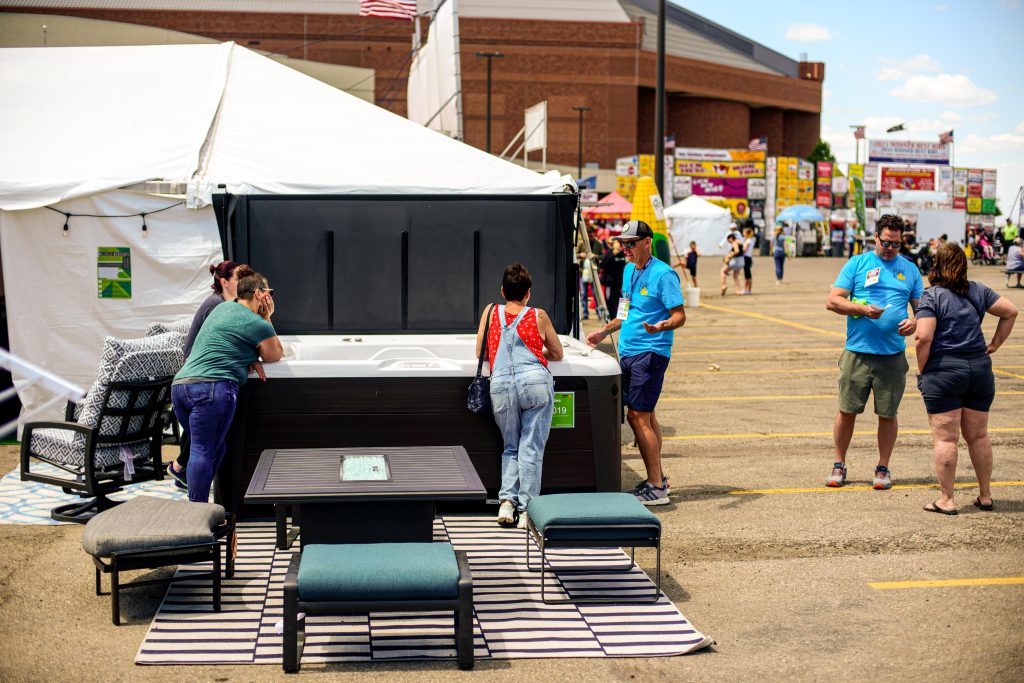 The SmarTop hot tub cover is a new offering for Hotspring Spas and Pool Tables 2, and we really love it.
This cover is a lifetime cover. The fabric is durable, it locks down fully, and it won't absorb water. It's also extremely rigid while maintaining a fashionable look.
When we say this is a lifetime we mean that this cover will last you for the lifetime of your hot tub. Smartop Spa Covers are manufactured using the finest materials designed to withstand the harshest elements. Smartop hot tub covers are fully repairable and replaceable, which allows SmarTop to be long-lasting and outperform traditional foam covers in every category.
For years hot tub owners have wanted an alternative to the
vinyl covers that become water-logged, develops mold and mildew that lose their efficiency and ability to hold in heat, resulting in higher energy costs. Smartop is the only energy-saving hot tub cover solution that gives you a hassle free experience, allowing you to relax and enjoy your hot tub the way you deserve.
With elegant colors. Exclusive materials. Contemporary design and personalized details. Every Smartop is custom made to your specifications ensuring a beautiful eye-pleasing cover that enhances the look of your hot tub and its surroundings.
The Smartop has functional and easy-to-use cover lockdowns with a combination padlock that protects against unsupervised and unauthorized use of the hot tub. Smartop's design allows the cover to outperform its competition, as it's able to maintain its structure when tasked with Snow load, children, animals, tree limbs, and other outside factors.
This cover will have you wondering why you ever put anything else on your hot tub! Come into one of our locations today to check it out, We've got you covered!
Make Every Day Better!