Can You Name Every Hot Tub Steps Type?
Step up your hot tub step game!
What's so special about a few steps? It may surprise you! There are four types of HotSpring Spa steps and all are unique. Let's take a look: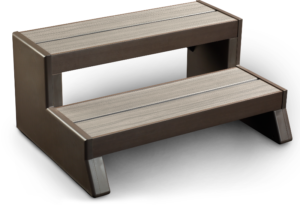 1. NXT Steps

If you have an NXT hot tub, we think you'll love this series of steps! You'll get a high-end experience with water-proof steps made of tread inserts (the part you step on) that were specifically designed to match your hot tub's cabinet. These treads are end-capped with embossed polymer that reflects your spa's aesthetic with it's semi-gloss sheen and partly rounded corners.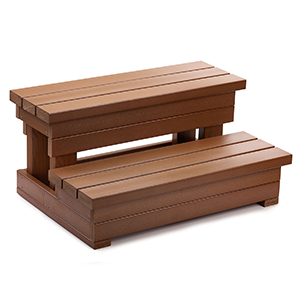 2. Everwood and Everwood HD Steps
This series of hot tub steps are made from heavy-duty polymers that are resistant to wear and water. The collection is made exclusively for the Hot Spring Everwood HD Cabinet hot tub models and, just like the Everwood cabinets, these steps are maintenance free. Customers find these steps to be an  appealing choice because they have the look and style of real wood steps, but last much longer. It's a win, win!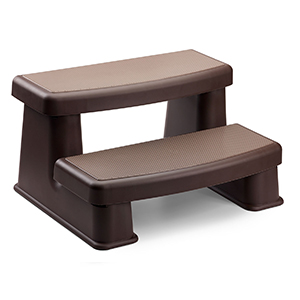 3. Polymer Steps
Are you the type of person who just wants some simple steps that will work well without breaking the bank? Our polymer steps are a great balance of affordability and integrity. They're designed to withstand the elements for years to come. And when you are ready to say goodbye, you can feel good knowing they are 100% recyclable.
4. Stone Steps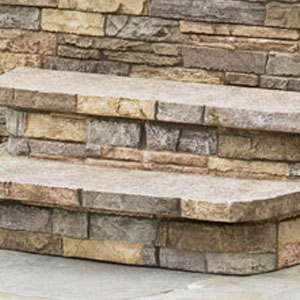 While these steps look like they're made from stacked rocks, they are not. This means that you get the look of stone without worrying about scraping your toe on a sharp edge! Our stone steps have the most surface area of all the HotSpring hot tub steps. They are available in warm, tan "Earth" and darker, cool "Gray" shades, which perfectly match our stone cabinets. These steps bring any overall natural look to your tub!
*Most HotSpring steps are generally 32″W x 22″D by 15″H. All HotSpring steps are created and manufactured by HotSpring Spas.