Should I Get a Hot Tub With a Lounger?
One of the biggest decisions to make when purchasing a hot tub is whether to get a lounger or not! At HotSpring Spas & Pool Tables 2, we carry a wide variety of tubs both with and without loungers, so there's something for everyone. The bottom line is that it really is personal preference. Some people absolutely love loungers, while others don't. Here are a few things to consider when deciding whether or not you want loungers in your tub: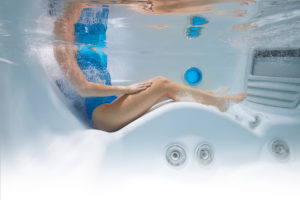 How many people will be regularly using your hot tub?
If you have a larger family and/or plan on hosting other people in your hot tub, you may want to consider getting one without a lounger. The reason behind this is that loungers take up quite a bit of space. This is fine if you and your significant other are the only ones who plan on regularly using the tub. Otherwise, you can fit more people in your tub if you get one with regular seats!
Loungers aren't comfortable for everyone.
Unfortunately, loungers are not one size fits all. Your height, weight, and muscle mass all determine whether or not you find a lounger comfortable. Those who do find them comfortable absolutely love them! Others, not so much.
Loungers give the effect of a more full-body massage.
If you suffer from sore or tense legs, a lounger would be amazing for you! They offer a more full-body, complete massage, as you can put your legs up and have them massaged by the jets.
The only way to tell if you like loungers or not is to try one!
Even with all of this information, you should still schedule a test soak to decide which hot tub is the one for you. The only true way to determine whether or not a lounger is for you is to put your swimsuit on and try it out! Schedule a test soak at your nearest HotSpring Spas & Pool Tables 2 location; you won't regret it.
At the end of the day, every seat is a lounger. Due to the buoyancy of the water, we are much lighter no matter what type of seat we are in. This creates an opportunity to relieve tension and stress on our bodies either way! It's a win-win situation.