All About Hot Tub Service
Here at HotSpring Spas & Pool Tables 2, we have a service department with hot tub service technicians that are very knowledgeable in the industry. Given we sell many different products from pools to hot tubs to saunas and pool tables too, we are able to service a wide variety of products you may have.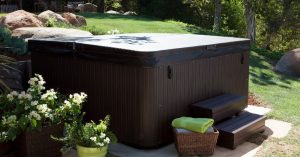 For most hot tub service needs, we will be able to send an individual or a team out to your home for the service work and repairs. However, there are sometimes certain service repairs that will need to take place in our service center and we will have to bring your product to our shop. These repairs include leaks and other mechanical issues.
We are a HotSpring dealer and specialize in our own hot tubs, however, our service technicians are very familiar with a wide variety of hot tubs and are more than willing to check into your service needs to see what they can do. This does not include pools. We will only service pools that were purchased from us. This is due to liability.
If you have any questions about our service department, feel free to give us a call or send us a service request through our website.
Service Center
230 15th Street NW
West Fargo, ND 58078
| | |
| --- | --- |
| | 844-200-SPAS (7727) (Press 1) |