The Five Pillars of Wellness
Here at HotSpring Spas & Pool Tables 2, our products are not just fun and games. While they are fun, yes, there's a much bigger reason why we do what we do: Wellness. There are five pillars of wellness and they are all important contributors to your overall well-being. Fortunately, many of our products fulfill these pillars to help you be the healthiest and happiest version of yourself! Allow us to explain:
Physical Wellness
This one is pretty self-explanatory. Our products are good for your body! Saunas have endless health benefits from improved cardiovascular health to decreased risk of Alzheimer's to detox of toxins in the body.  Hot tubs pr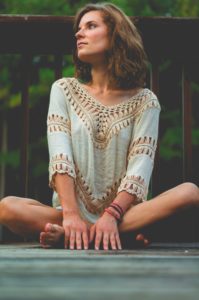 ovide hydromassage (which relieves muscle pain) and promote a better night's sleep. Endless Pools provide a unique and fun way to exercise! The list goes on and on. Our wellness products will simply make you physically better.
Social Wellness
Whether you have a pool, sauna, hot tub, game table, or swim spa, it's better together! Our products bring you closer to those you love and care about. As a bonus, people don't normally bring their cellphones into pools or hot tubs so you may just get some quality disconnected time!
Emotional Wellness
Maybe at this point you're wondering… How can a hot tub or sauna help with your emotional health? The truth is, they can be a huge help. Hot tubs and saunas both reduce anxiety and stress, which are very common negative emotions. After a long hard day at work, your HotSpring Spas & Pool Tables 2 product may be just what you need to bring your mind back to a peaceful place.
Community Wellness
The fourth pillar of wellness is community and it refers to being involved in your area. Volunteering, getting involved at church, going to community events, and meeting new people in your area would all help improve this pillar in your life!
Financial Wellness
The last pillar of wellness is the financial pillar. While your HotSpring Spas & Pool Tables 2 product might not make you money, we do our best to make our products as financially-obtainable as possible. Because of this, we offer 0% 60-month, no-interest financing for our products if you're approved. We strive to improve your status in the other wellness pillars without damaging your financial pillar!
At the end of the day, your HotSpring Spas & Pool Tables 2 hot tub or sauna is an incredible tool for improving your overall wellness. The benefits go far beyond being enjoyable and enter into the territory of being life-changing!