Finding Time to Soak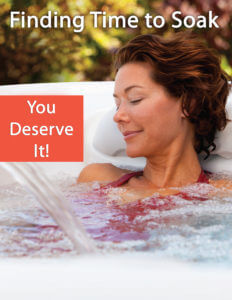 Finding time to soak; You know you want to dive right into that bubbling hot water, but where does one find the time? Trust us, finding the time is worth your while!
Even though you want to relax in your steamy hot tub, it may feel like it should be at the bottom of your to-do list. But have you considered how soaking will give you more ability to do the things you want to do? Here are some points you may not be aware of!
Boosted Energy by Improving Sleep
Heat transfers to muscles four times faster in warm water than in warm air. That's why as soon as you dip into your hot tub, your body says, "awwwwe". This allows your body to rapidly sooth muscles for a faster recovery.As your body warms up, your circulation increases as well, which calms the mind. These factors contribute to restful sleep for a boost of energy tomorrow!
Put Down the Pills
Okay, stick with your prescriptions. But, with aqua-therapy your hot tub provides along with the massage therapy via powerful HotSpring jet systems, you may find yourself rejuvenated enough to lay off the Advil.
Double Up on Family Time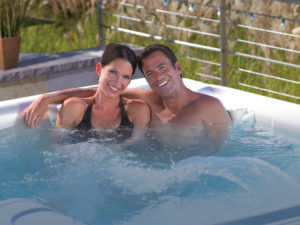 Whether you want to bring the whole family together or
have some extra bonding time with a loved one, taking your daily soak is not only a great excuse but is enjoyable for every minute of it. Let the kids pick their favorite underwater lights or set the mood with the perfect music. It all comes together for great times, total wellness improvement, and an easy way to feel great! That's why we say you'll feel better physically below the water, mentally above the water, and relationally beyond the water. It's Every Day Made Better!