Why buy a Covana cover?
Why should you buy a Covana Cover?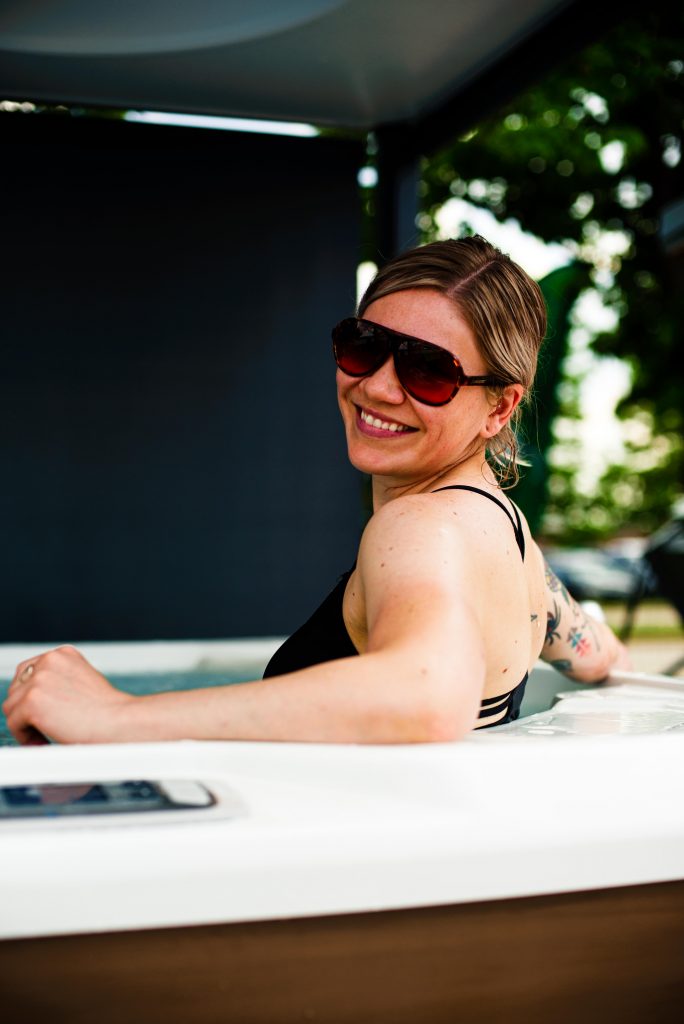 At Hotspring Spas & Pool Tables 2 we love the Covana cover. It's a versatile, rigid method of protecting your spa that also comes with many other features. Here are five reasons that you should own one!
Rigidity – The cabana cover is made of composite plastic that ages beautifully. In addition, each leg is made from high-quality steel and the drive motor that moves the cabana cover up and down is chain driven insuring flawless operation for years to come.
The Roof – The cabana cover provides another level of protection in the form of an angled roof. In the great white north where we reside this allows for easy snow removal when mother nature really lets loose. This garners easier access to your spa when you really need to warm up and unwind, say ahhhhhhh…..
Motorized Operation – The motorized operation of our cabana cover makes it so easy to use. There is no laborious flipping of a heavy cover when covered with snow, and no fuss, just turn the key and the motor will engage raising the cover to your desired height.
Privacy Screens – The cabana cover has the option of four privacy screens that pull down and latch to the legs of the cover assembly. This is great for privacy. In addition to privacy these screens also provide amazing wind reduction. If you live in North Dakota like we do, you know this is a necessity. Even in the whipping winter wind, you can be comfortable and protected.
Lights – The roof of the cabana cover contains multiple LED lights giving you the romantic ambiance you deserve in the middle of the cold dark night. The lights also change colors to suite your mood, even if you're feeling blue. Light up the night and your life.

If you're not a fan of our Covana Cover, check out the SmarTop!