Game Room Additions; Our top picks.
If you purchase a game table, we're sure you want to get the most use and fun out of it as possible. We're here to help with that! Today we're sharing our top 3 game room additions that will help you maximize your space.
Check them out:
Shuffleboard Electronic Scoreboard
Our electronic scoreboards are not only useful, but they look great too! They are customizable and can be installed into the wall above your shuffleboard. Below you can see our owner's electronic scoreboard that is customized with the Fighting Sioux logo! (Keep in mind that this logo is no longer available due to the change in UND logos. However, we can hook you up with the Fighting Hawks logo!) This addition to your game room will give it an upscale look and feel! These are our favorite game room additions!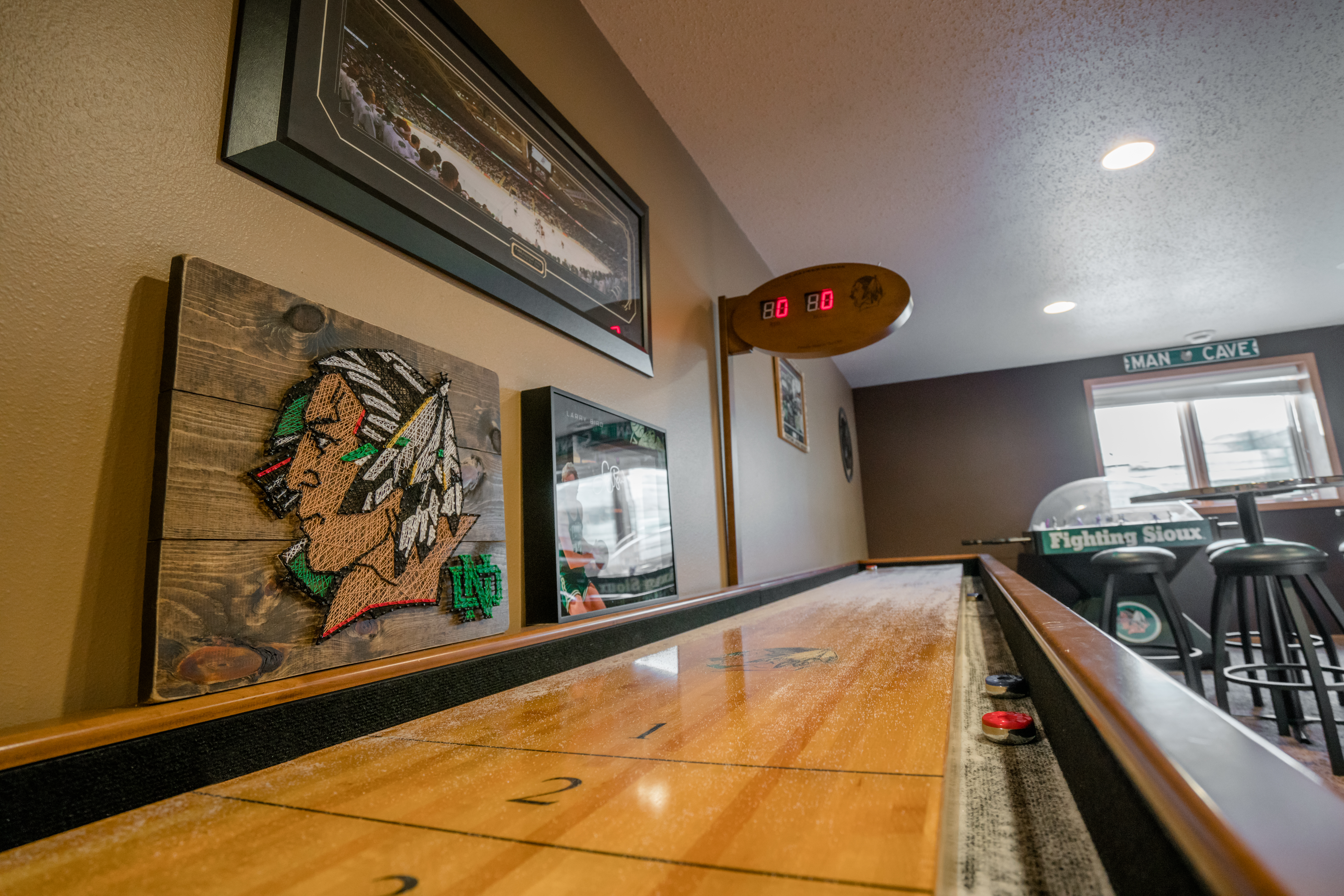 Ping Pong Table Topper for Air Hockey Table
This product is seriously cool. It allows you to maximize your space by getting two great game tables in one! Simply place the ping pong table topper on your air hockey table to play ping pong, and remove it when you'd like to go back to air hockey. The topper comes in two pieces for storage purposes and is light for moving. This piece is a must-have for anyone with an air hockey table!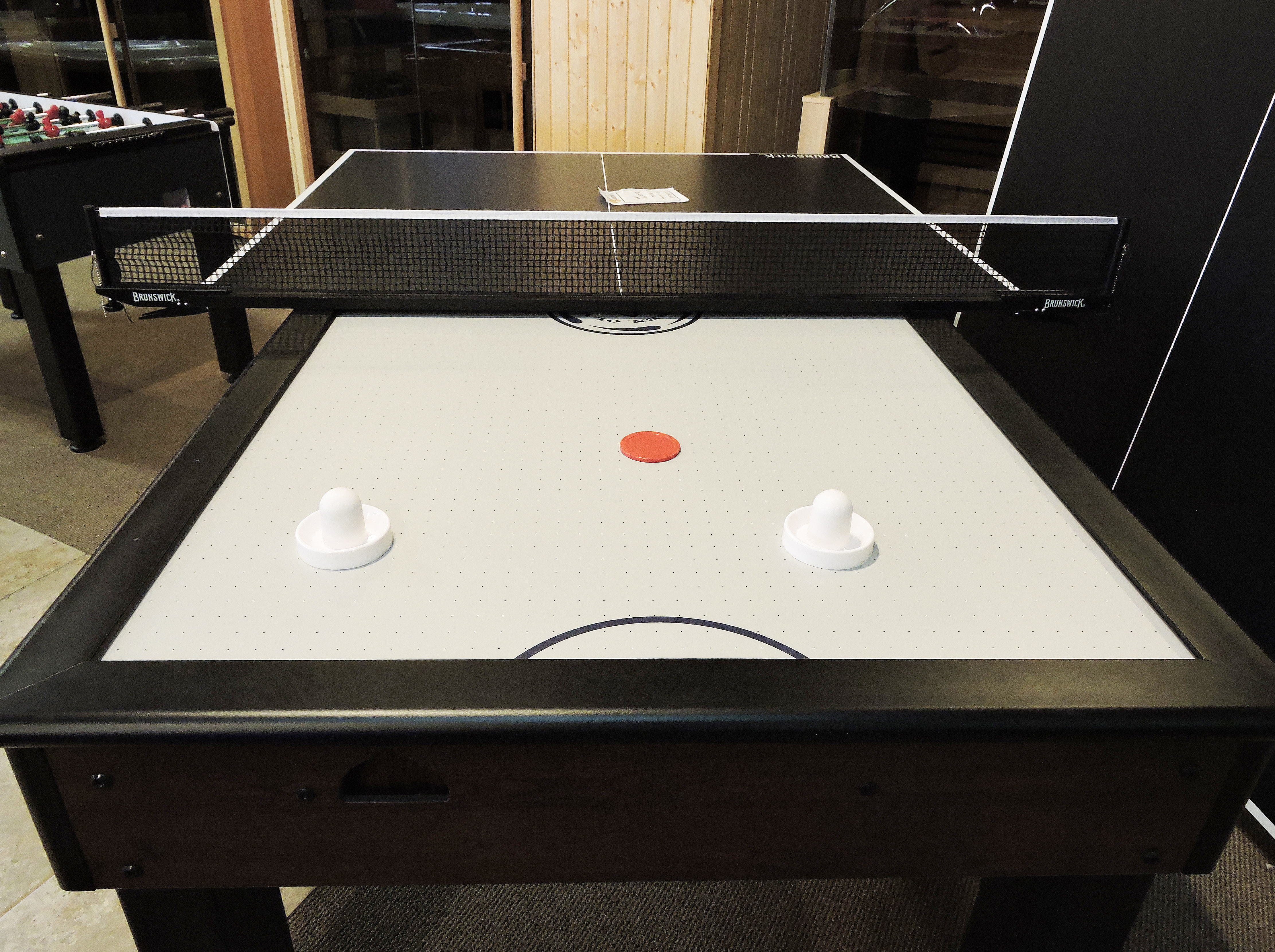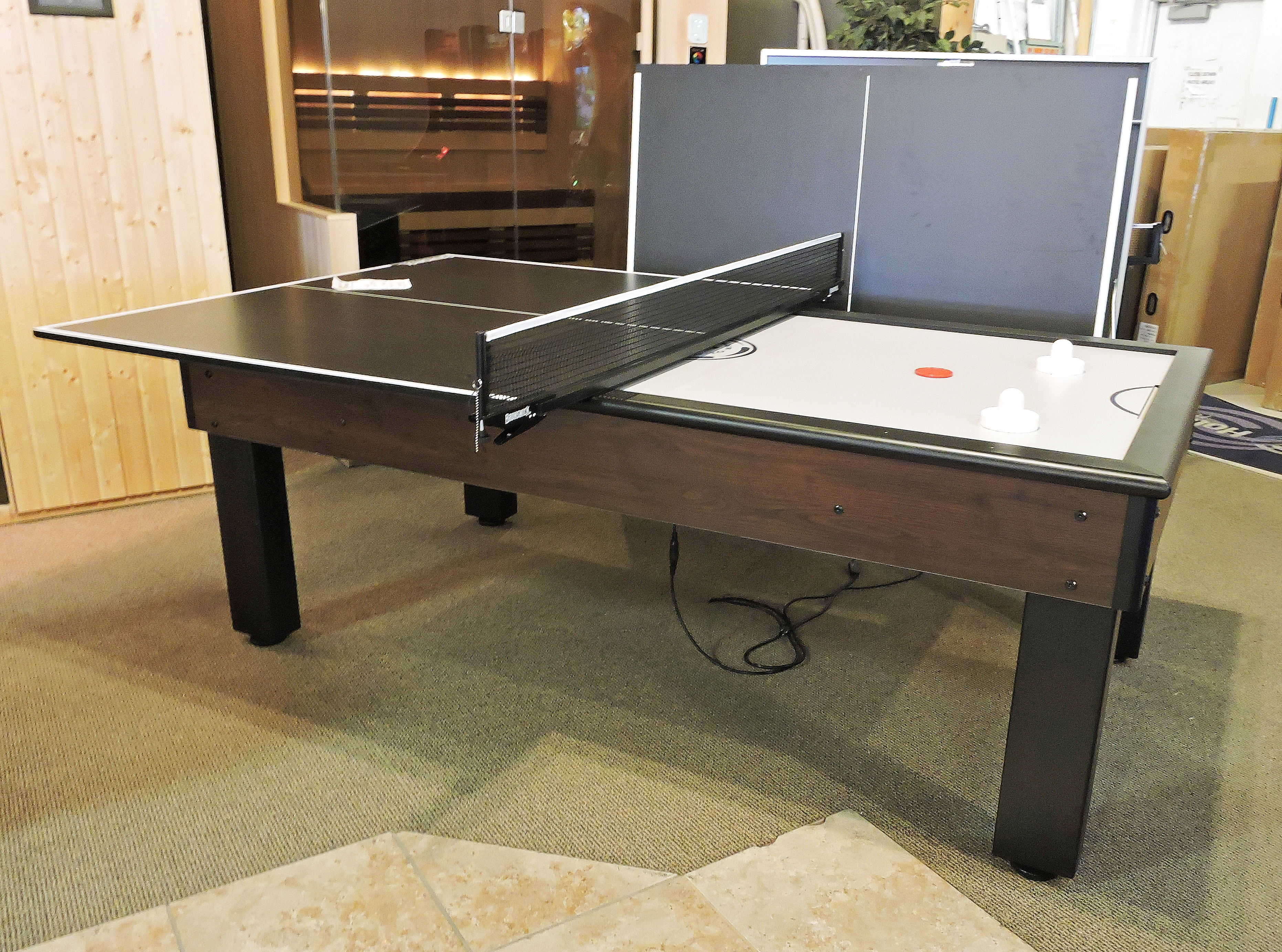 Shuffleboard Bowling Pins
With the purchase of these bowling pins, your shuffleboard table can be transformed into a whole new game! You can use your same pucks to knock down bowling pins, which is just as fun as it sounds. You score this game exactly like regular bowling, but you don't have to wear the shoes or leave your house!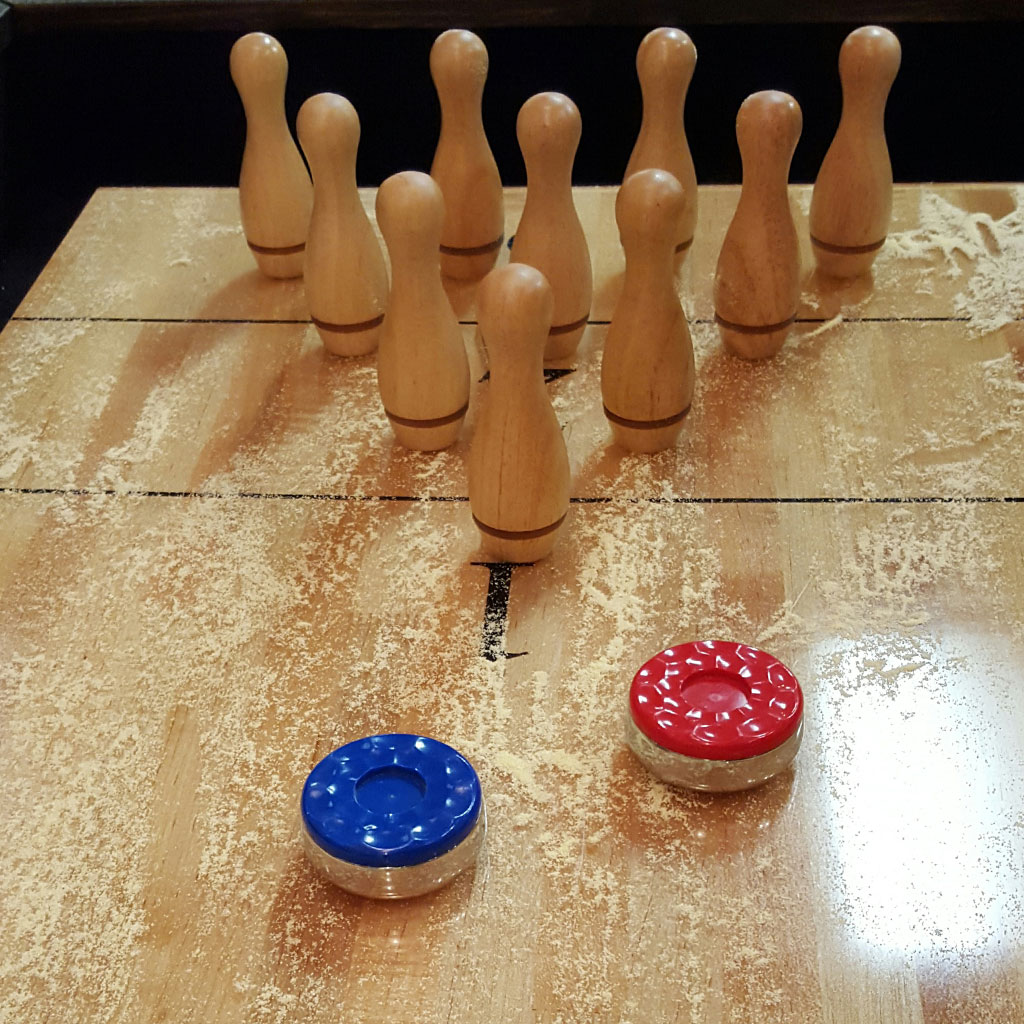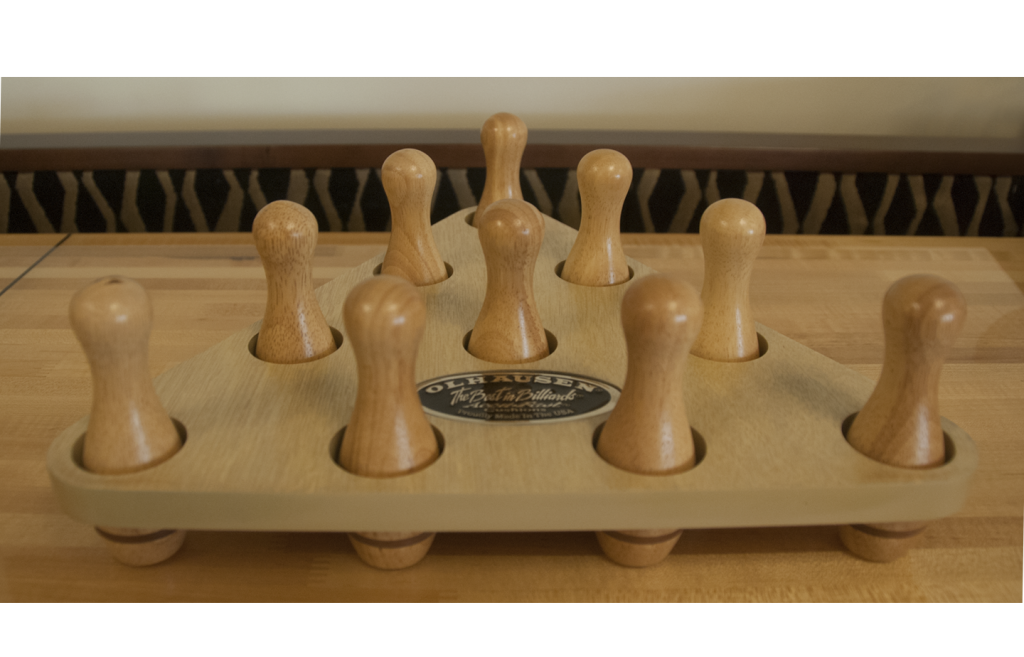 For more fun game room ideas and products, stop into one of our showrooms and speak with one of our sales professionals, we have so many products to Make Every Day Better!