Buyers Beware: Spa Expo
We recently saw an ad in the newspaper for a traveling spa expo that is coming to the Fargodome. You can view the ad here: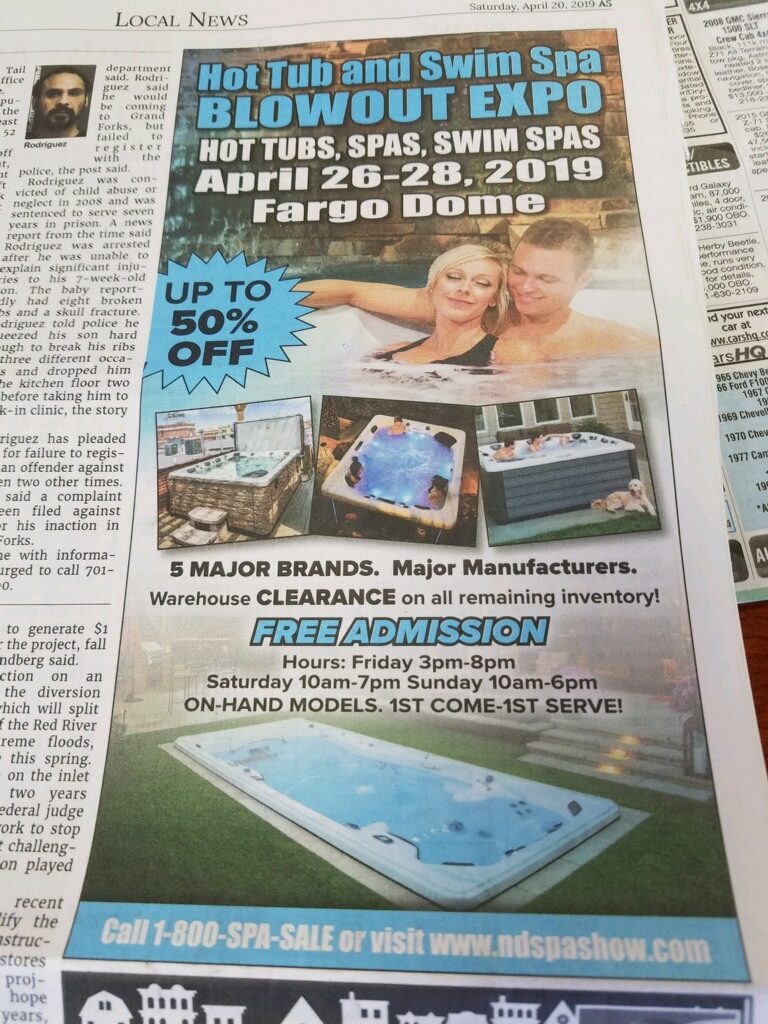 Because we care about our customers, we decided to look into this expo and its credibility. What we found was a few vague, sketchy claims and very little information. Here's a few reasons why you would want to stay away from an expo like this:
Is it really a good deal?
Discounts on a hot tub are only a good deal if the spa functions properly. A faulty spa can cost a lot of money down the road replacing parts and paying for servicing. You want to make sure that you are buying from a reputable hot tub brand with a warranty!
When buying a spa, Hot Spring Spas is the only way to go!
This brings us to our next point: buy Hot Spring Spas. We are very confident that Hot Spring Spas are the best hot tubs that you can buy. Many of our customers tell us that their spa has been functioning and giving them Every Day Made Better for 10, 20, and even 30 years!
Who will service and deliver your spa?
If you purchase a spa from a traveling expo, who will service it going forward? The salesman at the expo will continue on to the next city on their tour and you will have nobody to contact or hold accountable for any spa issues that pop up in the future. Scary!
Their website is very vague.
The expo's website has no phsyical address because it is a traveling show. Their website only has a phone number and if you give it a call, you don't even get to speak to a real person! The site has no information about what brands of spas will be at the expo, how they will get delivered, anything! Very sketchy.
If you want deals, we have them!
If what you are looking for is a great deal on a hot tub or swim spa, stop into one of our showrooms! We have 2018 models in stock that need to go, so they are all marked down. We'll help you save money on an excellent quality spa!
If you have any questions, always feel free to give us a call. We want to help you find the best product for you and your family!