Dolcevita Playa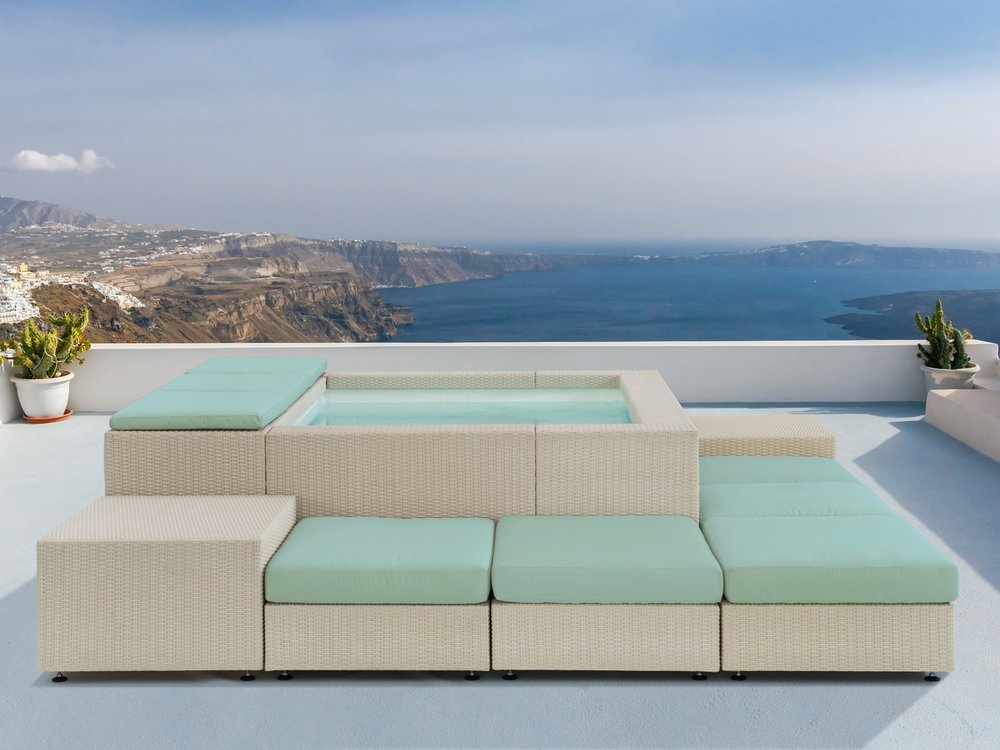 The DolceVita Playa was first popularized in Europe as the missing link between hot tubs and swimming pools. The Playa is seen as both a plunge pool and a piece of modern furniture as it serves both wellness and lifestyle purposes. They come in three sizes from 7.2' x 7.2' to 7.2 x 13.8'. What makes it unique is its high modern style and versatile uses.
What makes it versatile is it transforms with the crowd. The side wall seating can be re-arranged, you may enjoy it as a couch, settle on the ledge to refresh your toes, or relish a dip by sitting in it. Let your legs feel the indulgent nuance of still water as you sit on the cushioned platform walls. Or, slide down to fully submerge as you mingle with friends and family. As a bonus, you may choose to have a water heater.
Another extraordinary feature is it does not require cement foundation. Nor does it require any extra support under floor or deck boards. This also means you can easily take it with you if you move.
For more details visit our Dolcevita Playa page or visit one of our showrooms!